Elfbar Disposable Vapes Review
We've heard enough good comments about Elf bar in 2021. We think no one would disagree if we say that Elf bar is the most popular disposable vapes over the months. Elf bar has launched over 15 products including 13 disposable vapes and 2 prefilled starter kits. You will get a wide selection of disposable vapes from Elf bar as well. From 2mL TPD version to mega disposable vapes with 5,000puffs (13mL), there is always one for you. Besides, the design and color scheme also cater to different preference. Anyways, from such a large product pool, Elf bar has won many vapers' and ex-smokers' hearts. Today, we are going to review Elfbar 600, 800, and 1500. Let's dive in with us.
Best Flavors
1st Place:
Blue Razz Lemonade
Blue Razz Lemonade sounded a bit confusing to us at first. "How would the combination of blue raspberry and lemon soda taste like? Wouldn't it be super sour?" However, when we had our first puff, we immediately fell in love with this flavor. This flavor kept the sweet and tarter flavor of raspberry, while adding up the a refreshing lemon zest. We can clearly experience the fizzy and bubbly feeling when inhaling and it hit out throat but not too harshly. It's like having a blue raspberry lemon tart, but not too rich that you might get tired of after several bites. At the same time, it also reminded us of the blue icee, yet it's not as cold. The Blue Razz Lemonade is just amazing in every aspect.
2nd Place:
Watermelon
Watermelon surpassed our expectations. Some of us didn't fancy watermelon flavor e-juice because most of the popular ones taste like bubblegum we had in childhoods. Elfbar Watermelon is not like the typical lush ice you had. We did taste the bubblegum part. However, after we exhale, we could smell the gentle aroma of watermelon juice, a freshly squeezed one. The sweetness can stay in your tongue for long so just one puff can bring you long-lasting satisfaction. If you also like fresh watermelon juice, you'll love this one.
3rd Place:
Grape
The third best flavor is the Grape. We smelled a strong fruity aroma as soon as we opened the plastic package. It smelled like grape that mixed with a hint of wine. Sometimes we had an overly sweet grape that we got sick of easily. But this one was so refreshing that it balanced the sweetness and freshness very well.
Worst Flavors
Peach Ice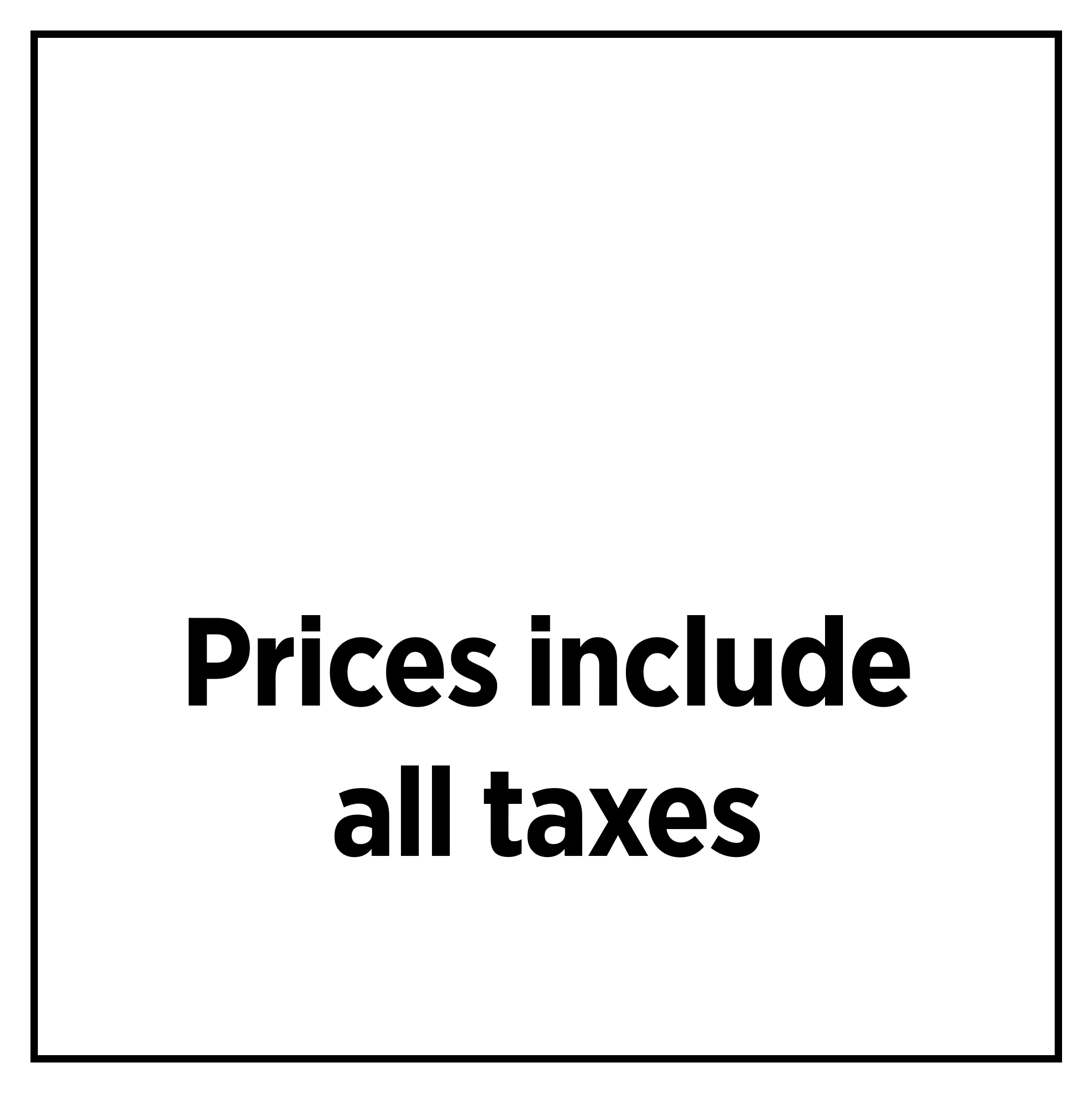 Peach Ice delivered strong throat hit, a bit harsh to us. When we inhaled, we could smell a strong peachy fragrance. However, the flavor was so faint that we could only distinguish the peach flavor by its smell. Also, we expected to have a cooling sensation from this flavor because of the name, but the coolness was weak, too. The peach flavor tasted like a peach juice with little to no sweetener in it. Overall, it was not our preferred peach ice flavor.
Mango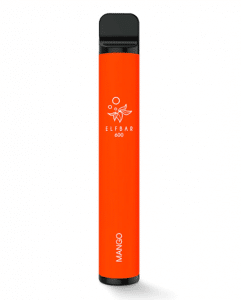 We had a lot of mango flavored vapes and e-liquids. Some of them are refreshing green mango and some are ripe sweet ones. We also had a lot of good mango flavors. However, Elf bar 800 mango flavor was not one of the bests we had. The throat hit was weak and the airflow was comparably loose. We needed to draw hardly to get the flavor out. The flavor was not like ripe mango or fresh mango. It tasted more like a mango candy that is full of artificial additives.
Cool Mint
Unfortunately, the one we got was broken (Elfbar 800). Therefore, we didn't get a chance to taste it so we didn't know the flavor of it. Perhaps it's not the worst flavor of Elfbar, but this time, we will place it at the last.
Other Flavors of ELFBAR

Flavors on the Fruity Side
Kiwi Passionfruit Guava
For the first puff, the passionfruit takes the main role in the flavor. It delivers nice throat hit. However, after a few more puffs, we tasted sweet kiwi on our tougue. The flavor tasted like the preserved kiwi slice with a hint of tartness from passionfruit. The guava was faint. In general, it's a nice refreshing flavor.
Neon Rain
Neon Rain tasted like skittles. However, this one wasn't our preferred skittle vape juice. First puff was very nice. The sweetness and sourness balanced well, providing a good sensation in the throat. But the flavor was fading away after a few puffs, leaving a trace of burnt taste in my mouth (it was not burnt, just the feeling), and the vapor became a bit of harsh in mouth.
Pink Lemonade
Pink lemonade also provided the bubbly taste like Blue Razz Lemonade.It had the strawberry aroma in it, which was lovely. The throat hit was at medium level.
Cola
Overall, the cola flaovor was like a mixture of cola and ginger and lemon. After a few puffs, when we inhaled, there was a weird flavor we coudlnt' name. Some said it tasted like plastic, some said it was like nuts.
Apple Peach
This tasted like a cup of concentrated apple peach juice. It mixed the acidity of green apple and sweetness of peach.
Spearmint
Spearmint tasted like the classic gum in spearmint flavor. The mint was not too cold to give you brain freeze. The flavor had a hint of sweetness come along. As a result, it was not boring at all. We could vape it all day long.
Elf Berg
When we first got the Elf Berg flavor, we were intrigued by its name. It tasted just like the mints in berry flavor. The sweetness and sourness from berries (not sure what berries they were) left in mouth for a while. And the menthol part was subtle, not obvious though. Not our favorite flavor but we could keep vaping it somehow.
Cotton Candy Ice
This is a tricky flavor. We thought it was going to be a sweet and furry fruity flavor that's similar to cotton candy. However, the menthol took a large part when vaping. The sweetness was there, but not as similar as the flavor of cotton candy. If you don't want a icy cotton candy (sounds werid, we know), don't go for this one.
Pineapple Peach Mango
The pineapple hit our tastebud first when we inhaled in. It took the dominant role in this mixed fruit flavor. Peach was the weakest flavor we could taste. Mango came in afterwards. Overall, it was a very fruity and tropical vide. This flavor was addictive and kept us vaping.
Flavors on the Milky Side
Banana Ice
Banana ice is the classic banana flavored popsicle we had in our childhoods. There was the sweetness of banana and a taste of milk bar.
Strawberry Ice Cream
This flavor was icy. We could feel the coolness stayed in our mouth for a while after a puff. Our throat also felt the icy hit. In terms of flavor, the milky flavor would go through mouth to nose when inhaling and exhaling. Strawberry taste was mixed into the milk. It's like having a strawberry milk bar.
Strawberry Banana
We loved it. The sweet vapor was rich and smooth. Who didn't like strawberry banana milk shake back then as a kid?
Elfbar 600, 800, and 1500 – Design and Quality
You will find Elf bar 600, 800, and 1500 look the same. There is one airflow inlet down at the bottom. When you inhale, you'll see a blue LED light lights up and fades away as you finish one puff. The matte look plastic device felt nice in hand, too. The mouthpiece is a thin and flat one. We got a nice MTL vaping with appropriate airflow.
Disappointly, the Elfbar 800 cool mint flavor didn't work for some reasons. Elfbar 1500 grape flavor didn't stop firing when finishing one puff. We haven't had problem with Elfbar 600. But we do hope Elfbar can improve the quality.
In terms of leakage, we did experience minor condensate/liquid when vaping. Here we remind you to avoid vaping on bed or upside down the vape.
Battery
The LED light will flash if the battery is almost running out.
Puff Counts
We tested Elfbar 800's estimated puff numbers.
How do we test:I used Elf bar 800 watermelon to test the puff numbers. I used a counter and I vape 150 puffs a day on this vape. It lasted about 4-5 days until it totally ran out of battery. I think this is a decent lasting time and fits the listed puff counts (800 puffs).
Test result: Elf bar 800's estimated puff counts: 650 puffs.
Since everyone's vaping habit is different, the test is only for your reference.
Price
Where to buy Elf Bar:
Elfbar 600:
Elfbar 1500:
Verdict
All three Elfbars' flavors are the same. The price is great especially on sale. The quality can be better. If you were interested in this top-selling disposable vapes but didn't know which flavor to choose, we hope this article has helped you.